Sustainability means acting ethically during every phase of a product's lifecycle. Not only do we source non-virgin and alternative materials for our products, but we have taken concrete steps to ensure human rights are maintained throughout our supply chain. Additionally, we're committed to creating all our products using repurposed, recycled, and responsible materials by 2025.
Sustainable Ethics
We're proud to partner with factories around the globe, each of whom agrees to a rigorous code of conduct; completes an audit or relevant certification; and agrees to promote fair labor practices.
What We Do When Problems Arise
As a single Benefit Corporation, we are limited in our ability to move the needle on global human rights. We strive to remain vigilant and honest about the challenges we face, and we're committed to dealing with those issues quickly and transparently. We discuss our findings and how we're addressing them in an impact report we release each year.
Remnant

Recycled

Responsible
Remnant
All products in our (Re)Purpose™ Collection use remnant fabric, which is fabric left over from other companies' larger production runs. That's what makes our Del Día bags one of a kind: they're made of unused, high-quality nylon that would have otherwise ended up in a landfill—uniquely reassembled and given new life. Our Teca products use leftover deadstock that allows us to make products without contributing to the impact of producing virgin fabric.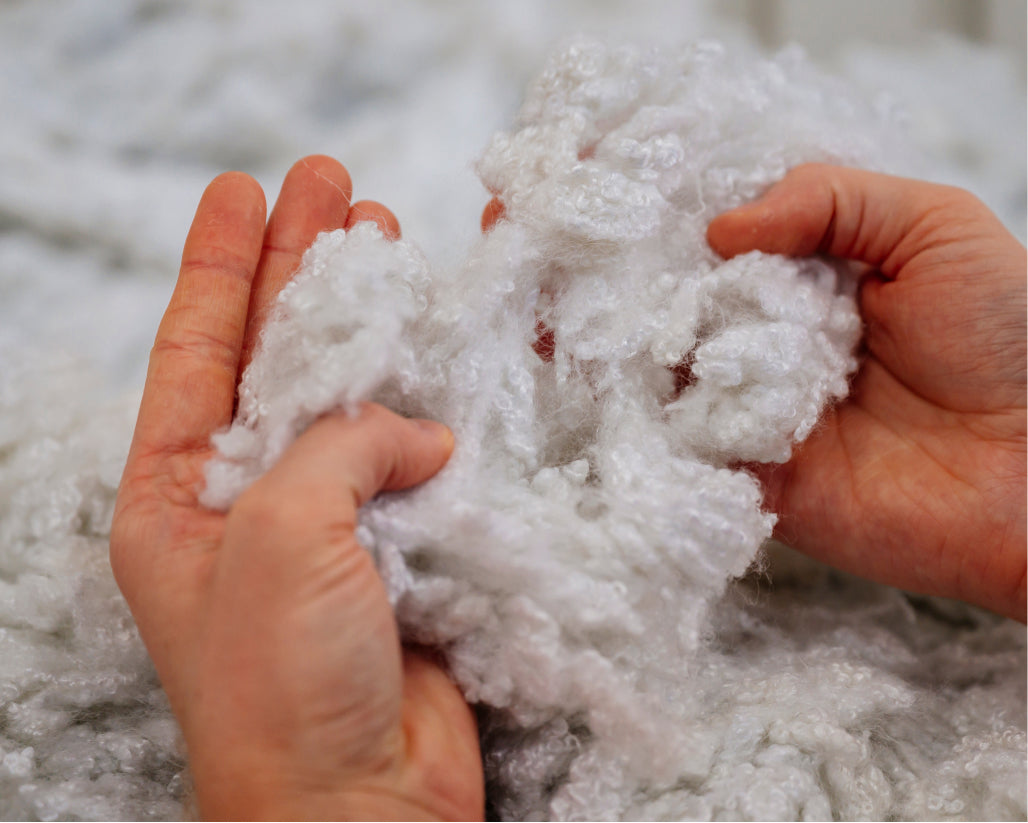 Recycled
When we prioritize recycled fabrics in our design processes, it limits our dependence on fossil fuels for sourcing raw materials and reduces landfill usage. Our Teca Cálido Jackets; Amado, Abrazo, Teca fleeces; and our activewear contain recycled content.
Responsible
To qualify as a "responsible" product at Cotopaxi, that item or material must carry a third party sustainability designation such as Fair Trade CertifiedTM or Global Organic Textile Standard. We're constantly seeking new ways to design our products in a more sustainable way and look to partner with credible certifications and collaborators. We use cruelty-free RDS-certified down in all our down jackets, including our Fuego and Solazo products. Many of our items are made in a Fair Trade Certified™ facility.
Gear For Good®
We're constantly looking to improve how we make our products. Our promise is that we'll make the most durable gear we can in the most sustainable way we know how. With our revenues, we'll work tirelessly to lift people out of extreme poverty. In short, your product will last and will make a lasting impact.