COTOPAXI IS
B CORP CERTIFIED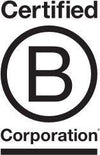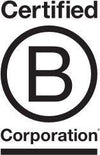 B Corp Certification
We're proud to announce that Cotopaxi has joined the B Corp community, a group of companies focused on using the power of business as a force for social, environmental, and economic good. The B Corp model provides best-in-class standards and processes that help us ensure we are always fulfilling our mission and elevating our work.
What is a B Corp?
B Corp is to business what Fair Trade certification is to coffee or USDA Organic certification is to milk. Certified B Corporations are part of a community working toward not only being the best in the world, but also being the best for the world.
Why B Corps Matter
Becoming a B Corp directly aligns with our business model of inspiring social and environmental change as a means to improve the human condition, increase social consciousness, and alleviate poverty. This ensures that we're able to closely monitor our performance against our goals as the company grows and evolves.
How did Cotopaxi Become Certified?
To become certified, businesses must first meet the performance requirement by completing the B Impact Assessment, which assesses the overall impact of a company on its workers, suppliers, community, and the environment. The company must earn a reviewed minimum score of 80 out of 200 points and then sign the Term Sheet and B Corp Declaration of Interdependence.
Who are the B Corporations?
Today, there is a growing community of more than 1,400 Certified B Corps from more than 120 industries in nearly 50 countries working together toward one unifying goal: to redefine success in business.
What is the Difference Between a B Corp and Benefit Corporation?
Both B Corps and Benefit Corporations are leaders of a global movement to use business as a force for good. The key difference between the two is that Benefit Corporations self-report performance standards, whereas B Corps are assessed and scored by the nonprofit B Lab. We're proud to be both.
Find out More
To learn more about B Corp and Cotopaxi's certification, visit our B Corp page at bcorporation.net/en-us/find-a-b-corp/company/cotopaxi