We've got it!
Look out for your Do Good sticker in the post. We send the stickers by standard Australian Post. With current nationwide mailing delays, post-delivery can take 4-6 weeks - we appreciate your patience and cannot wait to see where you choose to put your Do Good sticker!
Everyone's Making Masks. We're Doing it Scrappy.
When you order a Teca Cotton face Mask, you keep unused fabric out of the landfill.
Become a Cotopaxi Pioneer
Ahead of the official Gear For Good store launch in March, we have a small quantity of Teca Cotton face Masks available to buy now. Order today and become a Pioneer for Cotopaxi down-under.
GET YOURS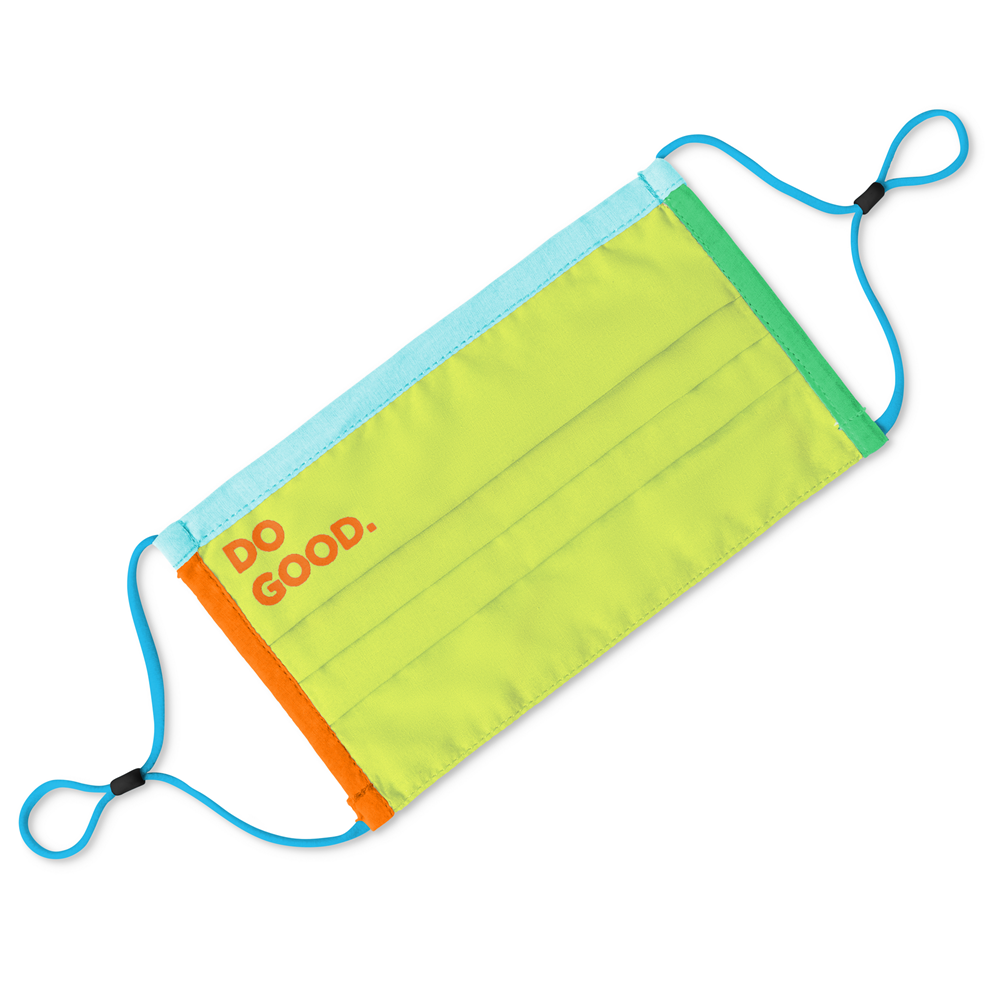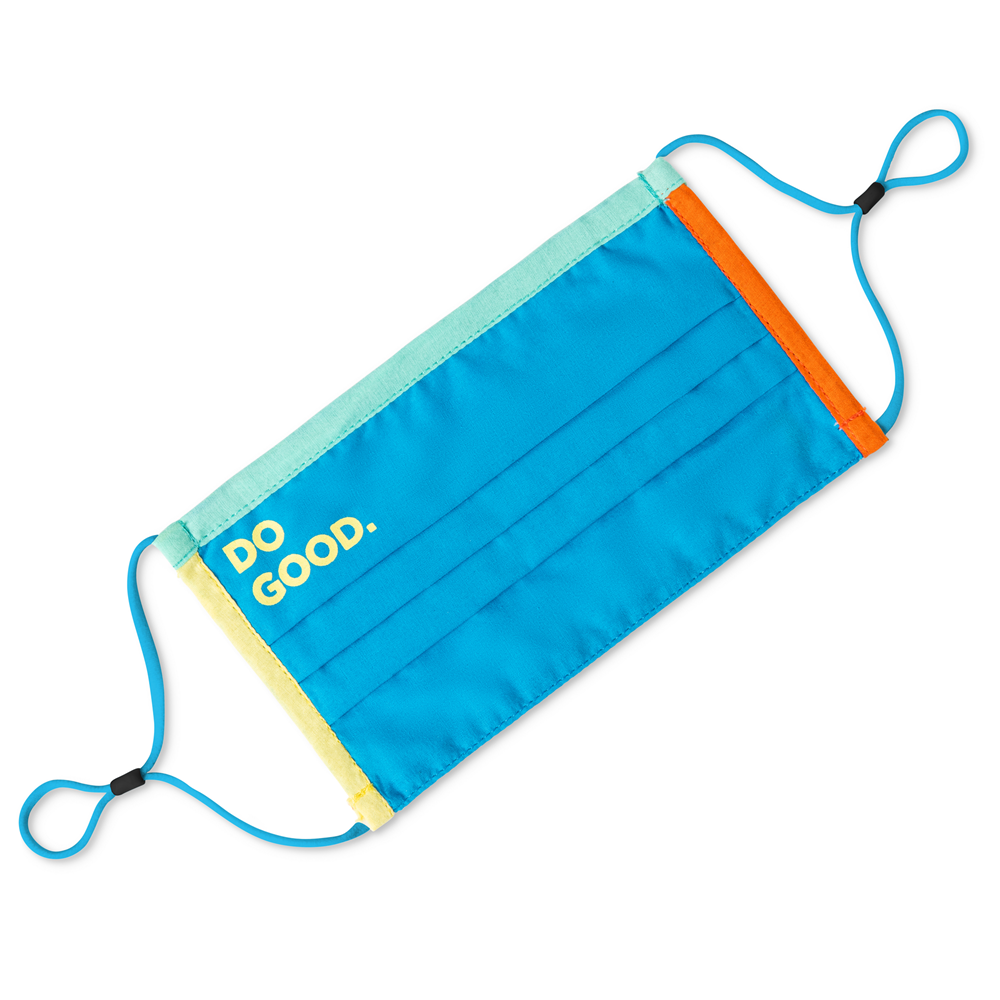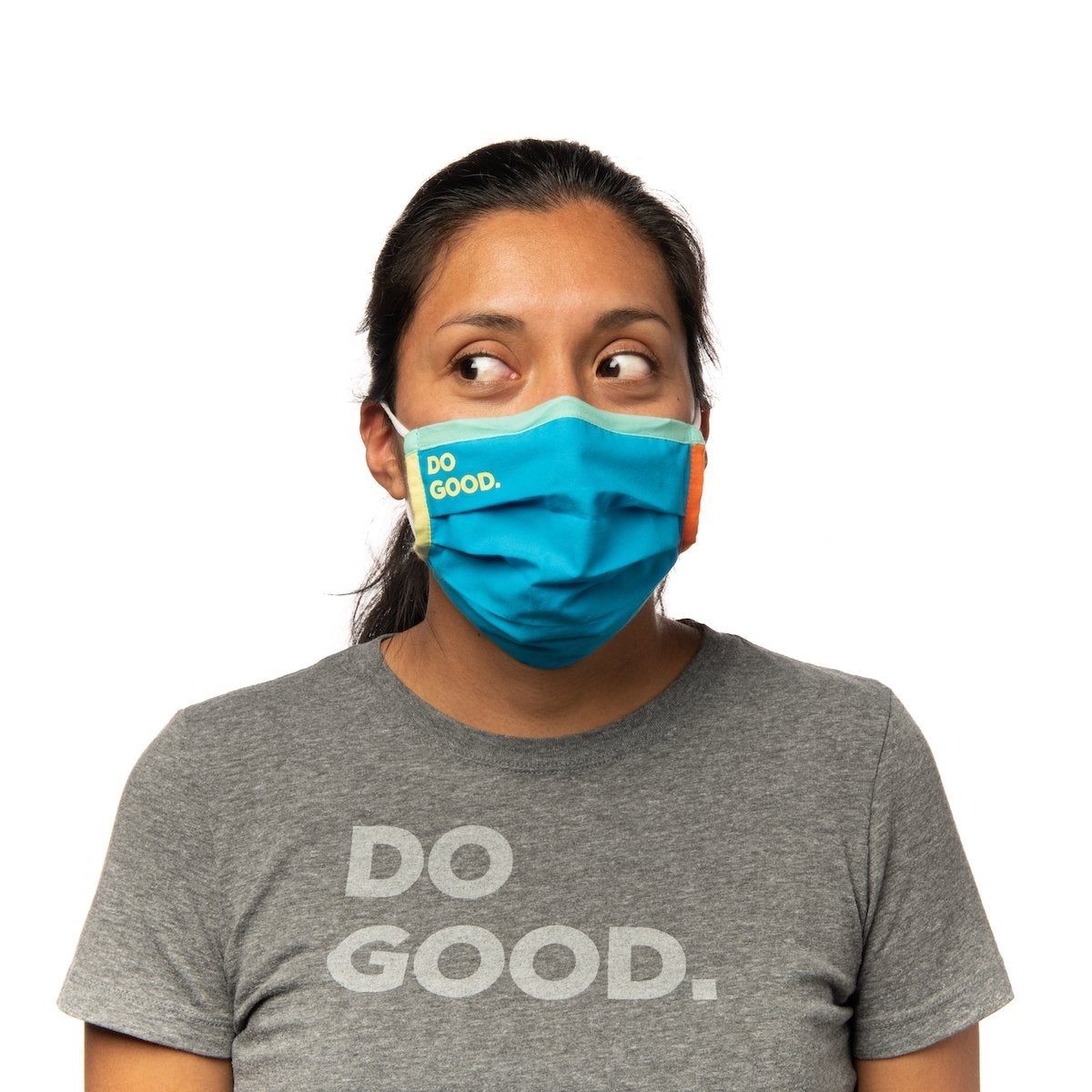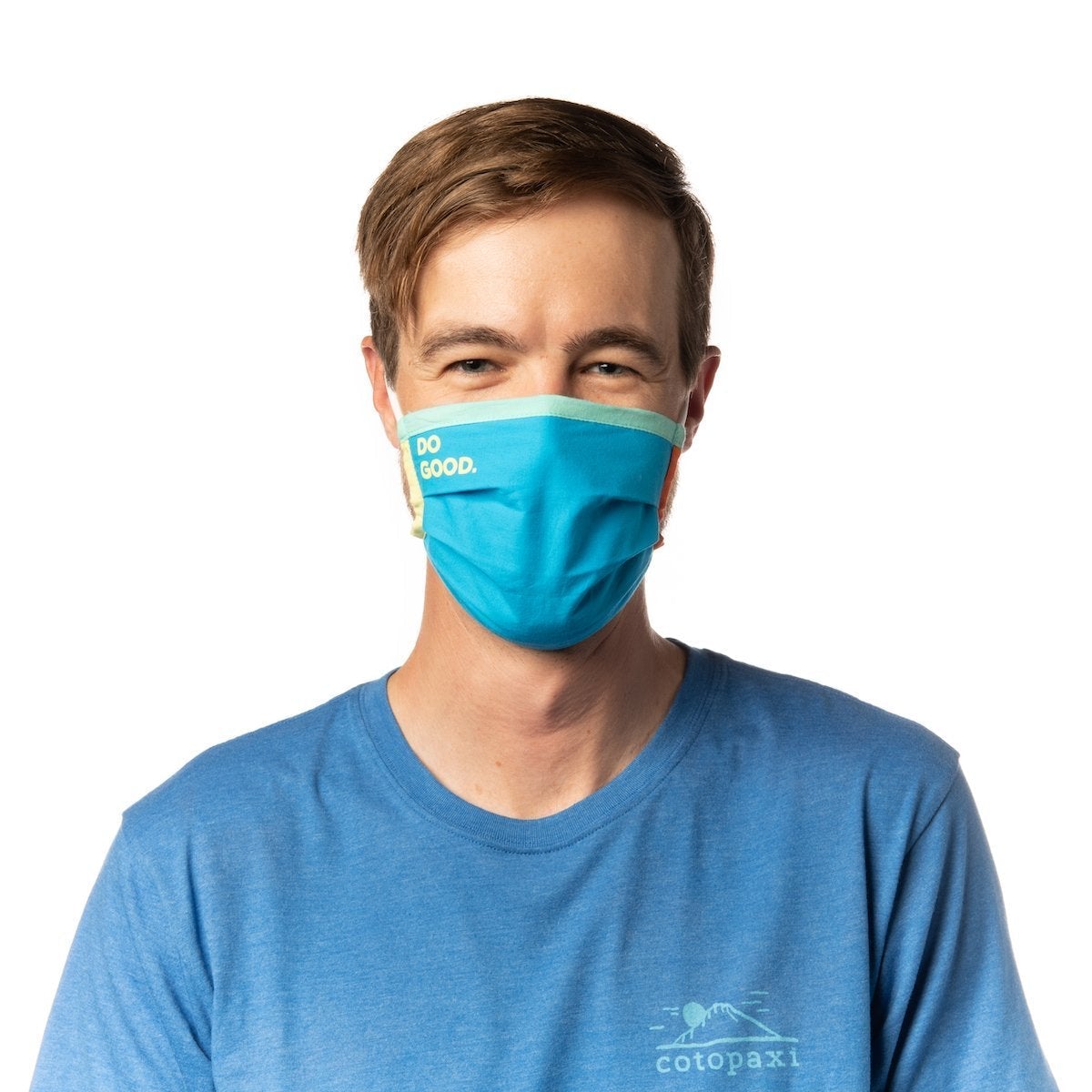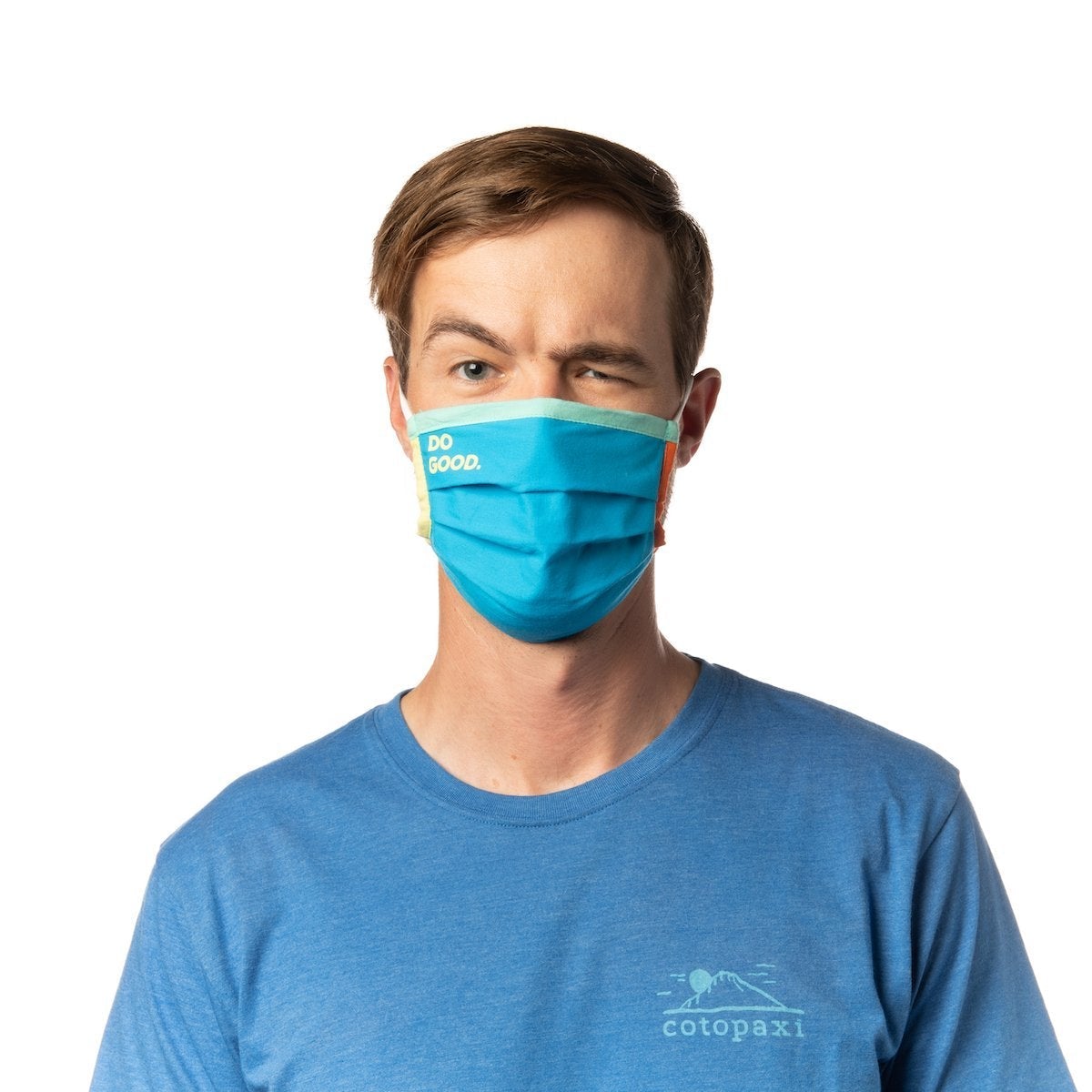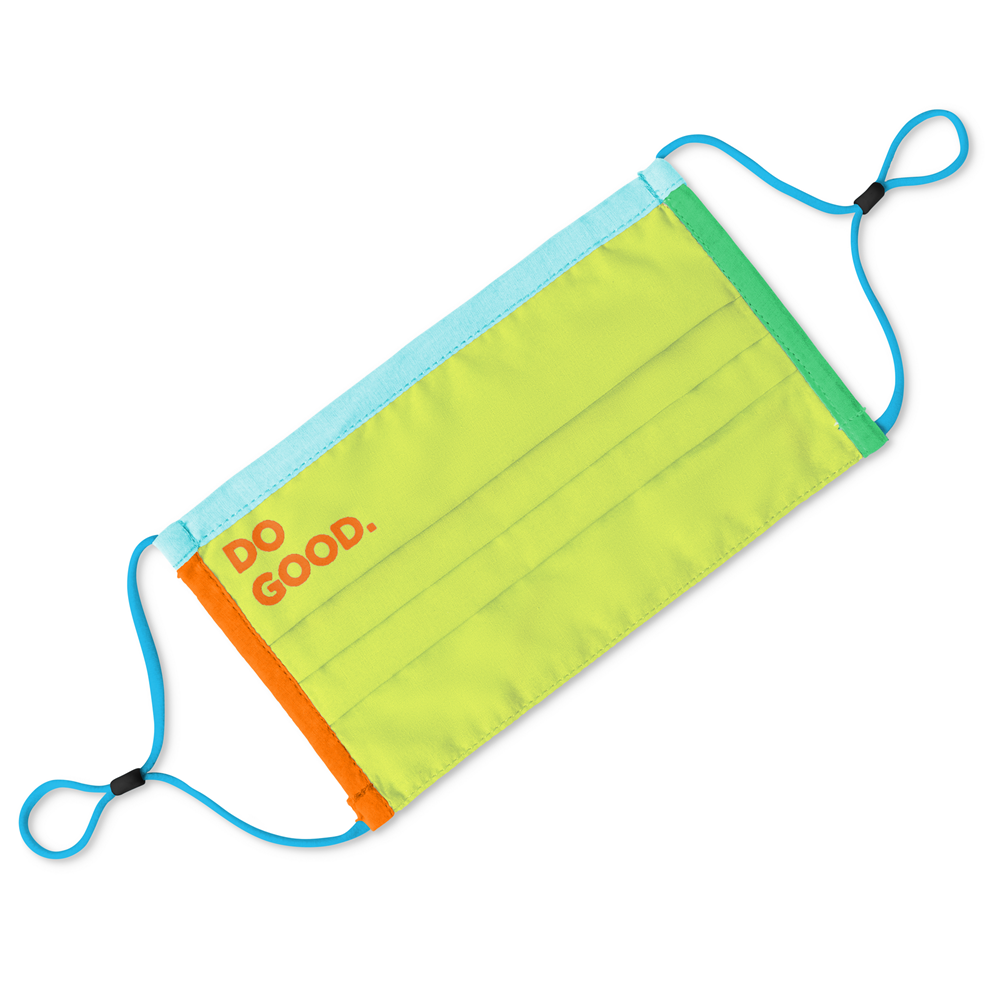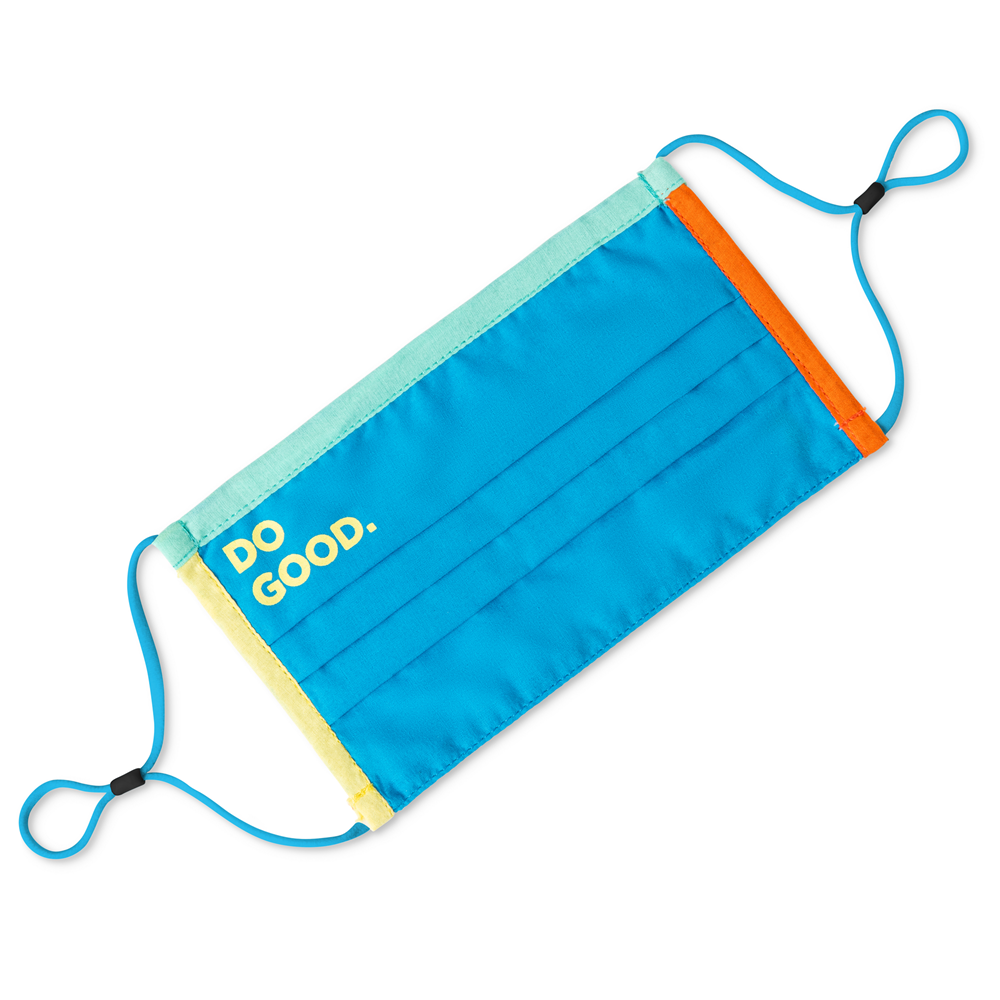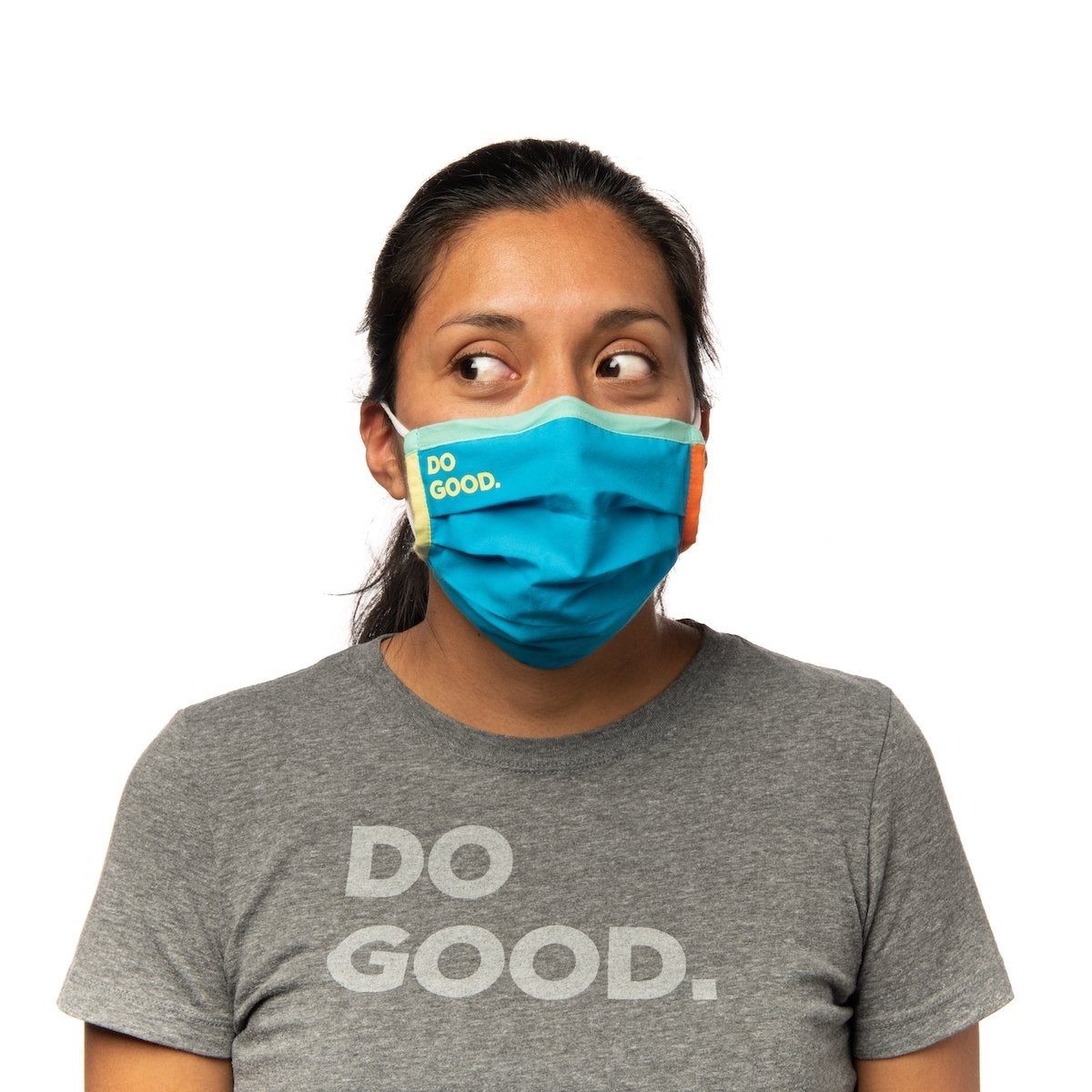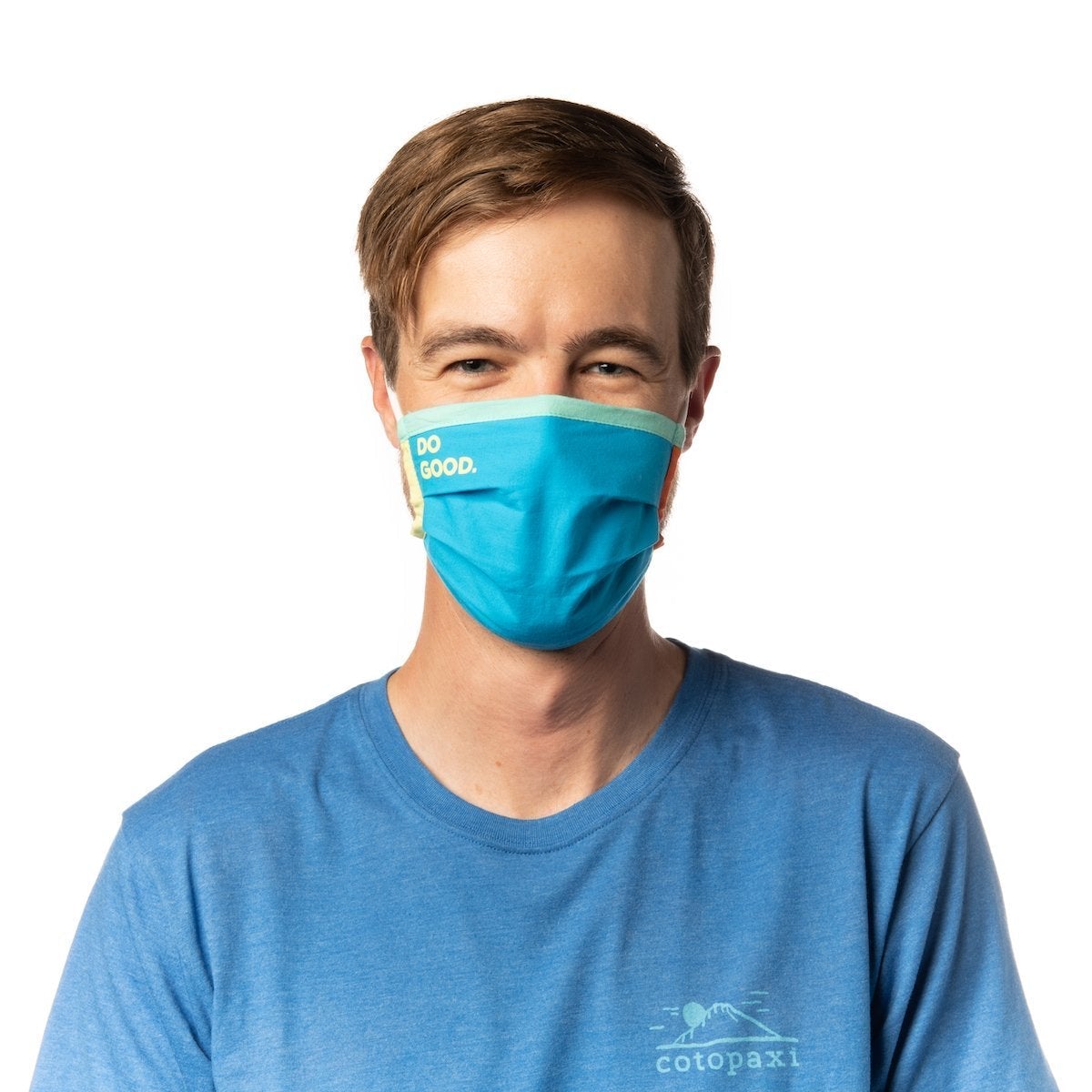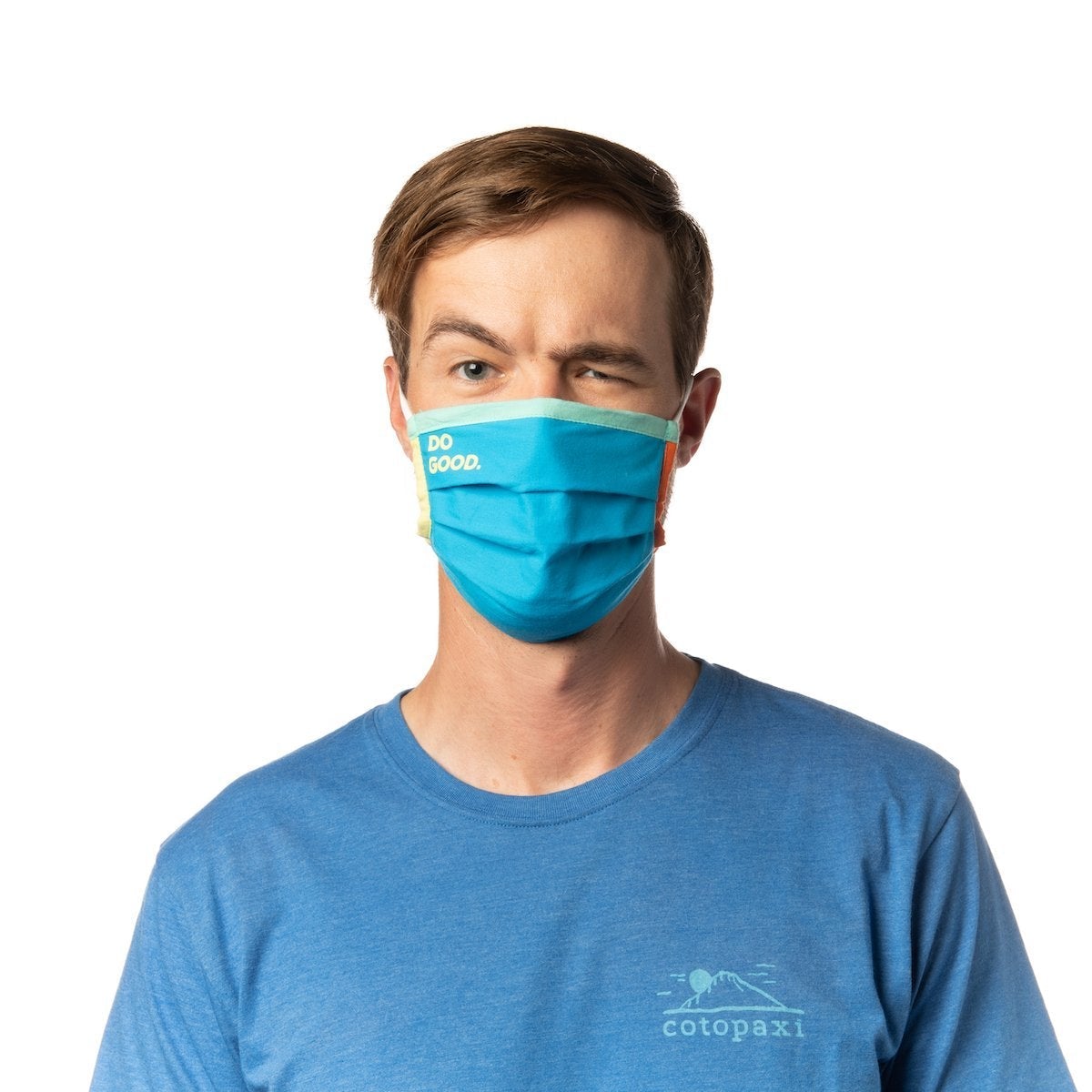 Get Your
Teca Cotton Face Mask
(Pronounced: TEH-kuh)
$19.99
Why We Built This
We don't want to feel like a top-secret ninja every time we go to the grocery store. We also wanted to create a light, breathable mask—something we wouldn't mind wearing all day long.
Why It'S Different
All the colors. Fully reversible. Made from repurposed fabric.
Two Ways to Wear It
Each Teca Cotton Face Mask is fully reversible. Cover up with lilac purple one day, and sunset orange the next.
Details that Count
Not a fan of slip-n-slide face coverings? Thanks to a wire nose adjustment and adjustable ear loops, this one stays put.
High-Quality Materials
In line with the CDC's recommendation, the surplus fabric we use to make our face masks is unused, tightly woven cotton. Each mask features two layers of fabric, and can be worn alone or over a disposable medical mask.
Description
Made using surplus fabric, these super comfortable, non-medical grade masks keep perfectly good materials out of the landfill. When you wear one, you put the health of your community first.

Each mask follows CDC guidelines, is made from 100% tightly woven cotton, and includes two layers of fabric. To allow for breathability and ease of wear, the fabric is a lightweight cotton, similar to the weight of a dress shirt. Designed to be worn alone or over a disposable medical mask.In 2020, we donated one face mask for every face mask purchased to communities in need, including to displaced refugees, entrepreneurs of colour, and native tribes. Learn more about how we teamed up with Mercy Corps to provide more than 35,000 masks to communities in Guatemala and Haiti.
Care Instructions
Cloth face coverings are an additional step to help slow the spread of COVID-19 when combined with other preventative measures and social distancing. The CDC advises washing cloth face coverings after each use. This means that even though our masks are reversible, they still need to be washed before wearing the reverse side. We recommend following CDC instructions for washing and drying your mask. Because our masks are 100% cotton, they may become wrinkled after washing, and their pleats may need to be ironed back into place. To avoid ironing, flatten fabric after washing and lay flat to air dry.
Machine Wash Cold, Tumble Dry Low, Warm Iron if Needed, Do Not Iron Plastic Adjusters, Do Not Bleach
What is the Teca Cotton Face Mask's Fabric Blend?
Per the CDC's recommendation, our face masks are made from 100% tightly woven cotton.
Is the Teca Cotton Face Mask Medical Grade?
Our face masks are not medical grade. However, they may extend the life of a medical grade mask, and can be worn over most medical grade masks as an additional precautionary measure.
Can I Put a Filter Inside My Teca Cotton Face Mask?
Our face masks are not filter compatible, and are not meant to replace medical grade face masks. That said, cloth face coverings may slow the spread of the virus, and the CDC recommends wearing them in public settings.
These Masks Seem Thinner Than What I'm Used to. Are They Still Safe?We designed these masks to be lightweight and breathable, so they can be comfortably worn for long periods of time. Should you want additional protection, our mask fits over most medical grade masks.
Features
Follows CDC guidelines

Two layers of 100% repurposed fabric

100% tightly woven cotton

Reversible

Wire nose adjustment

Adjustable ear loops

Accordion pleats that adjust to your face shape

Machine-washable

Proudly designed in Utah

Ethically made in China

Care Instructions: Machine Wash Cold, Tumble Dry Low, Warm Iron if Needed, Do Not Bleach